Chiropractic Treatment for Car Accident Injuries
Importance of Prompt Care for Car Accident Injuries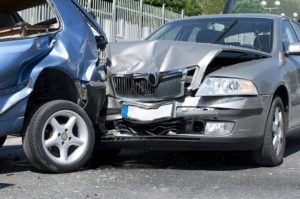 When you're injured in an auto accident, you might not realize just how serious or complex your injury is. Some injuries are minor ones that do not cause much pain, but more serious injuries can also cause little to no pain at first. As time goes on, these injuries can start causing more severe symptoms that linger for several weeks or even months. If you have a serious injury that does not fully heal or that heals improperly, you might even have pain that goes on for years. An evaluation and exam can reveal the extent of your injuries and ensure that you get an accurate diagnosis and treatment. If your injuries are to the joints in your body, such as your back or neck, chiropractic care can help relieve your symptoms while also promoting healthy healing.
Treating Car Accident Injuries with Chiropractic Care
Conventional forms of treatment for car accident injuries generally involve taking prescription or nonprescription medications for pain relief. Other treatments include restricting your activities and putting ice or heat on the injured area. While these types of treatments can provide you with some relief on a short-term basis, they might not be enough if you have chronic pain from your injury. This pain can develop when you have a buildup of tension or pressure on certain parts of your spine. This pressure can affect other joints in your body in addition to your spine. Through chiropractic care, our doctors can make sure that your spinal bones and discs are in the right alignment to allow damage to heal and to ease tension. This can help you recover from whiplash, upper spine injuries, and other auto accident injuries.
When you undergo chiropractic care, you can count on having a non-invasive and safe form of treatment. Unlike prescription medications, there is no risk of adverse reactions, side effects or other complications. You also don't have to worry about infections, bleeding, nerve damage, and other complications that are linked to surgical procedures for pain.
Life After Being Injured in a Car Accident
After you've been hurt in a car accident, the pain you experience can affect many different parts of your life. You might not be able to perform your job, enjoy your favorite activities, do everyday tasks or participate in sports and other physical activities. When you have chronic pain from your injury or severe pain that restricts your activities, it can affect your quality of life overall. Fortunately, our team at Health First Injury and Pain Centers, are located throughout the Dallas-Fort Worth area and are here to help you live a full and healthy life without pain after your auto accident.
Our chiropractors, physical therapists, nutritionists and other providers are dedicated to helping you recover from your injury and experience effective pain relief in the long run. We have the tools and resources available to help you work on healing while also reducing the risk of continued pain from your injury. With our help, you can expect to return to your usual activities and tasks as you recover.